Mount INCREDIBLOCKS® to existing seawalls, or build seawalls with INCREDIBLOCKS® to save your homes, communities, and properties, from the rising waters caused by glacial melt.
As the water levels of the oceans and seas rise around the Earth, homes, cities, and shorelines may be protected with blocks that interconnect, having the ability to build structures on land and underwater. Even though these blocks can build structures in zero-gravity space, I believe that more focus should be on building structures on Earth. Seawalls can be built more resilient than lighthouses. Underground structures can allow water to be diverted through the pipes inside the hollow center areas of INCREDIBLOCKS®. Structures built underwater may be constructed by hand, followed by gasket materials and faceplates being installed, then the water may be pumped out and replaced with an atmosphere of 20.8% oxygen, to create breathable air for humans and other life. Building Seawalls on land, before the water rises, is cost effective; however,
INCREDIBLOCKS® can be used to build structures underwater.
IncrediBlocks LLC. located in Barrington, New Hampshire, is seeking investors and manufacturing companies, allowing their Engineers to design INCREDIBLOCKS® to meet their engineered designed specifications, with their specific materials, allowing INCREDIBLOCKS® to be used to build seawalls for protecting the shorelines, as they continue to be subjected to the ever rising waters caused by glacial melt. The Limitations of seawalls built with
INCREDIBLOCKS® depends on your imagination.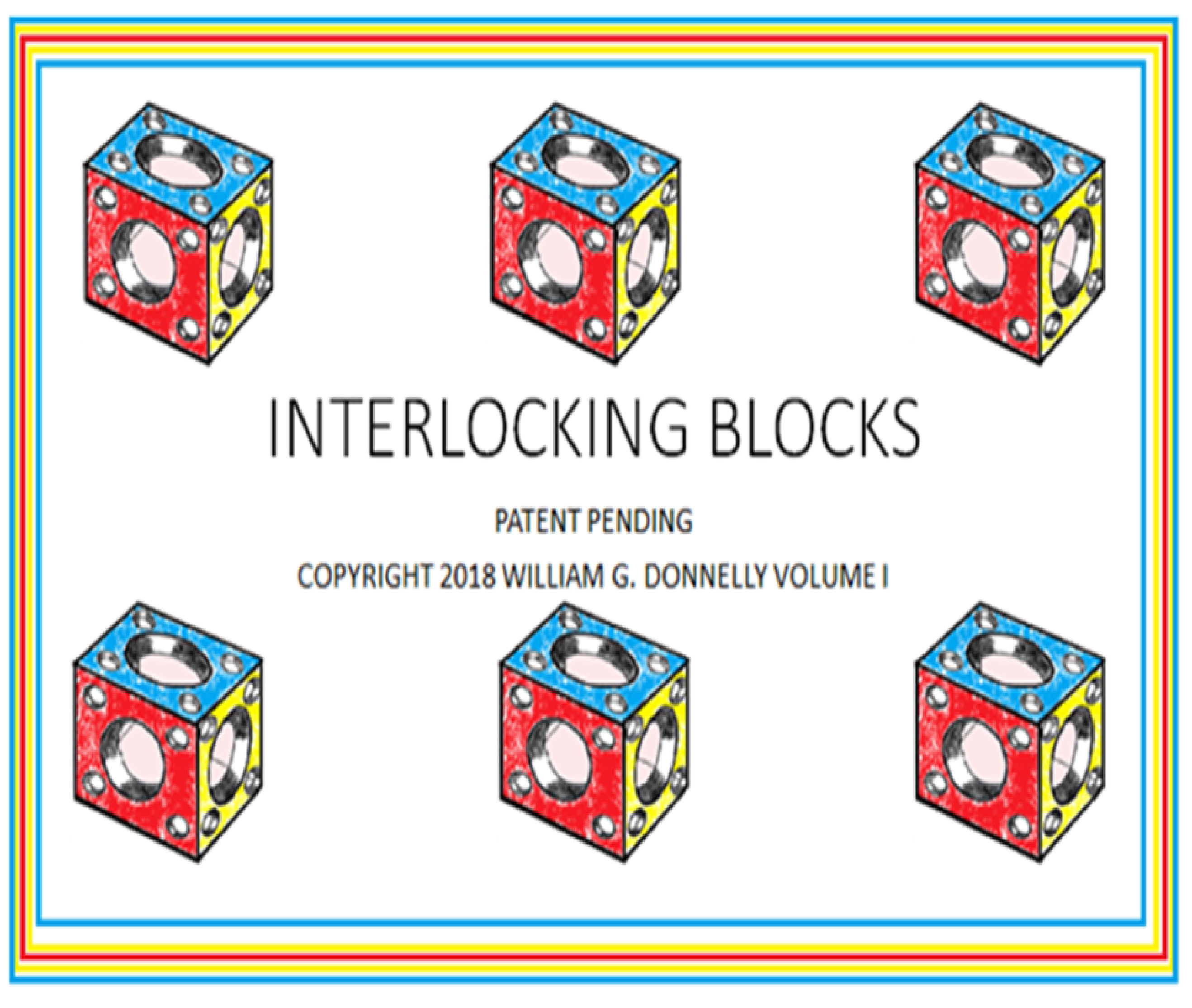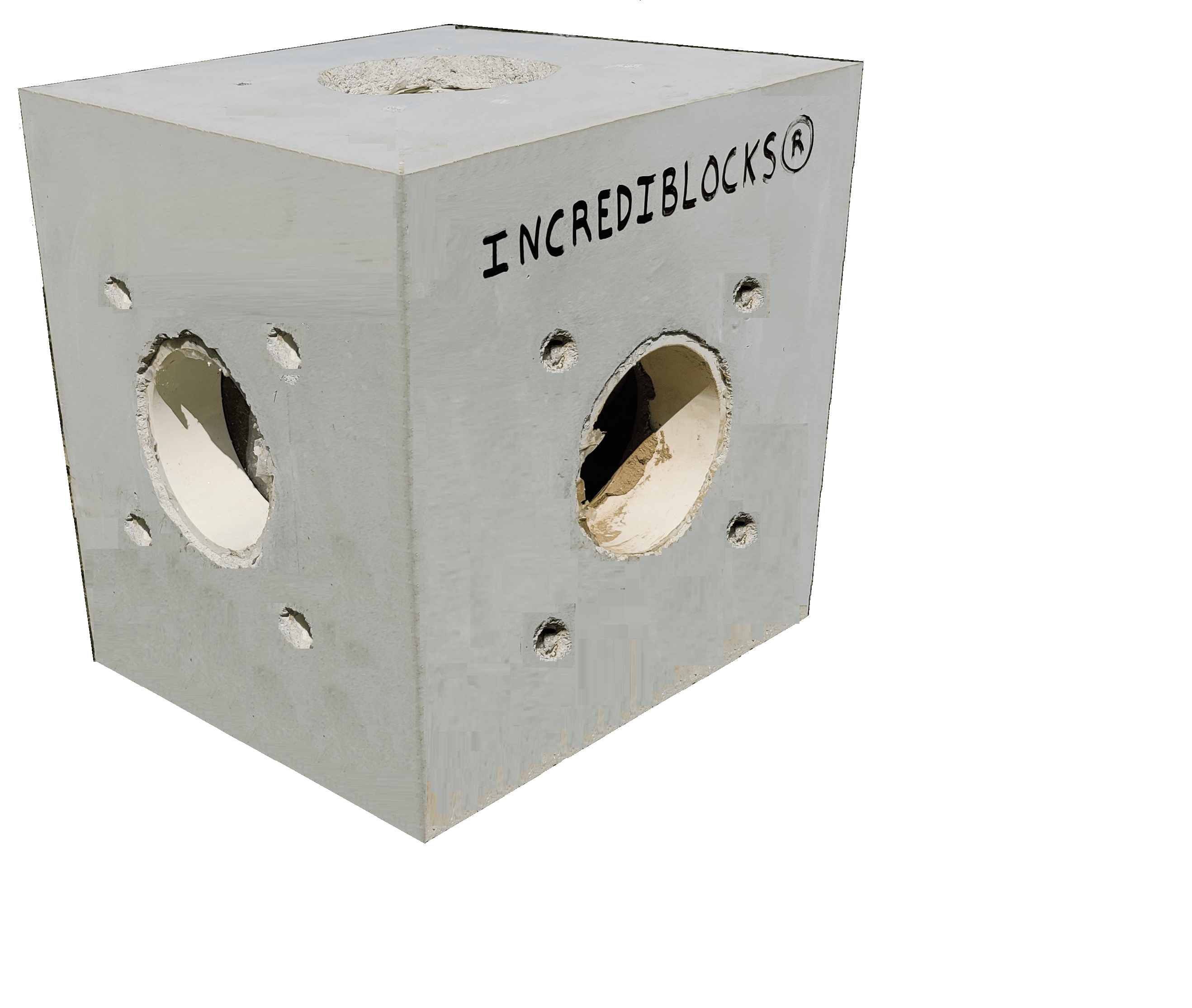 01
/INCREDIBLOCKS (Registered Trademark)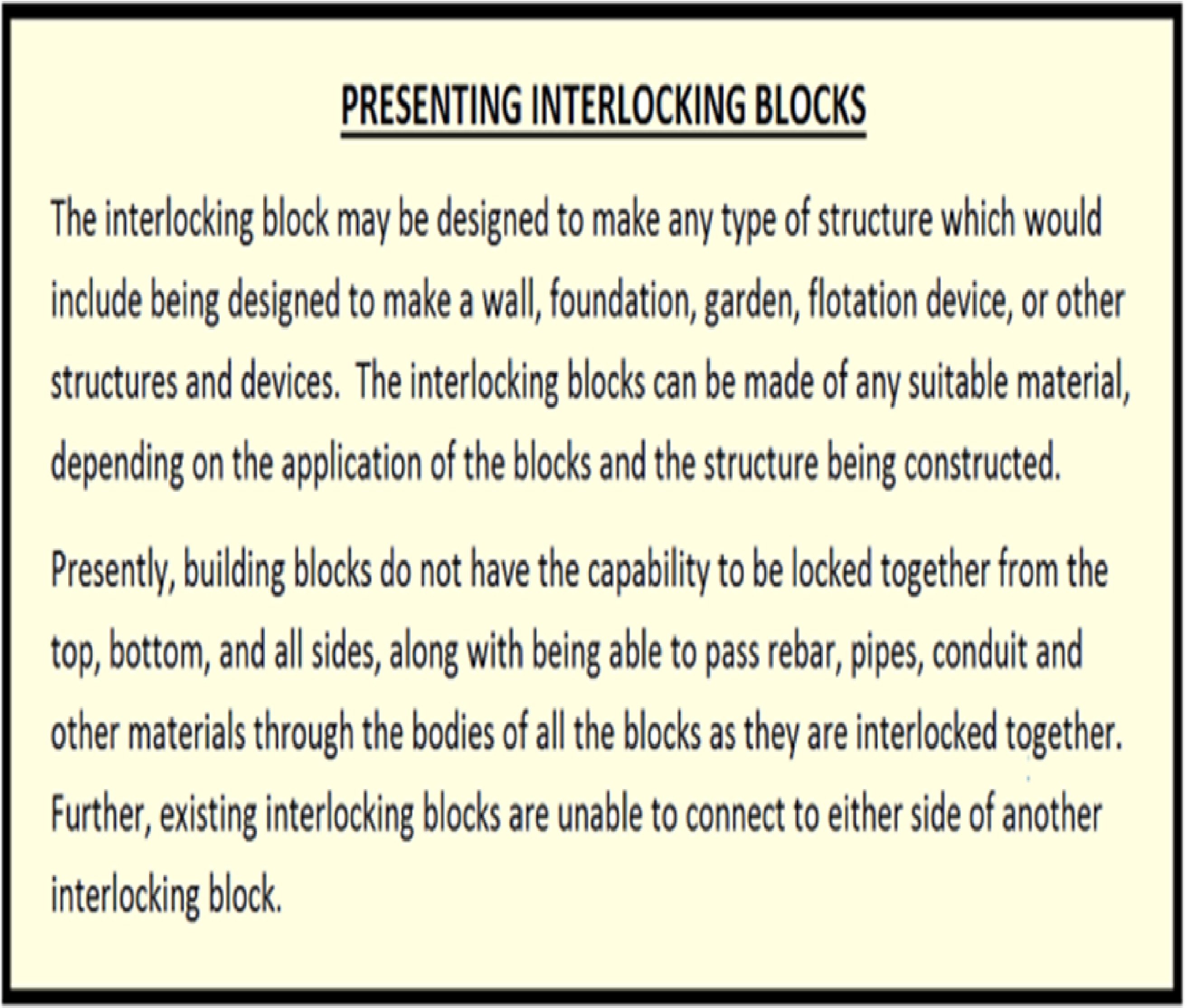 02
/ Pages in this website are copyright protected, including pages Copyrighted in 2018 by William G. Donnelly, All Rights Reserved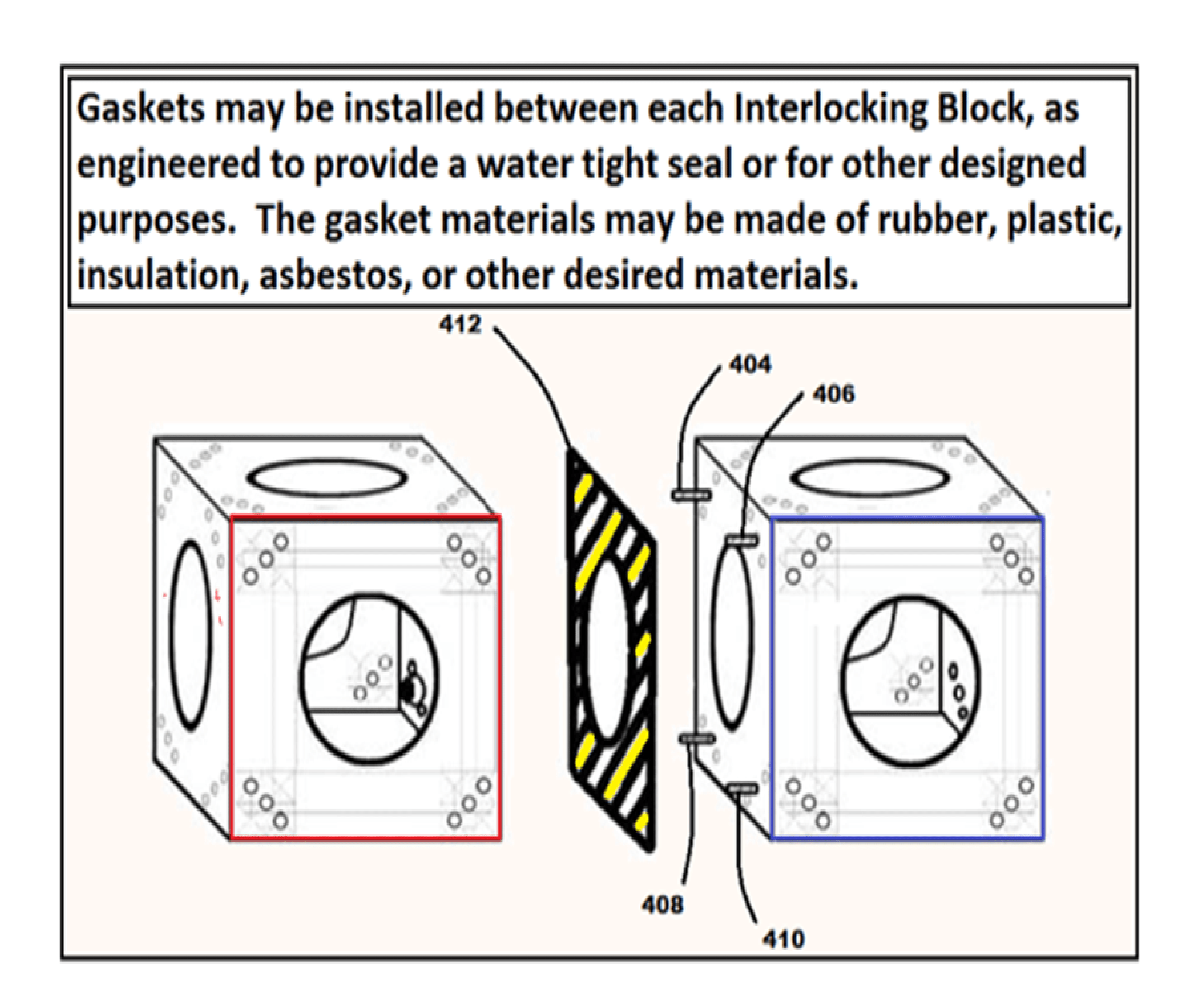 03
/ Gasket materials may be installed between blocks.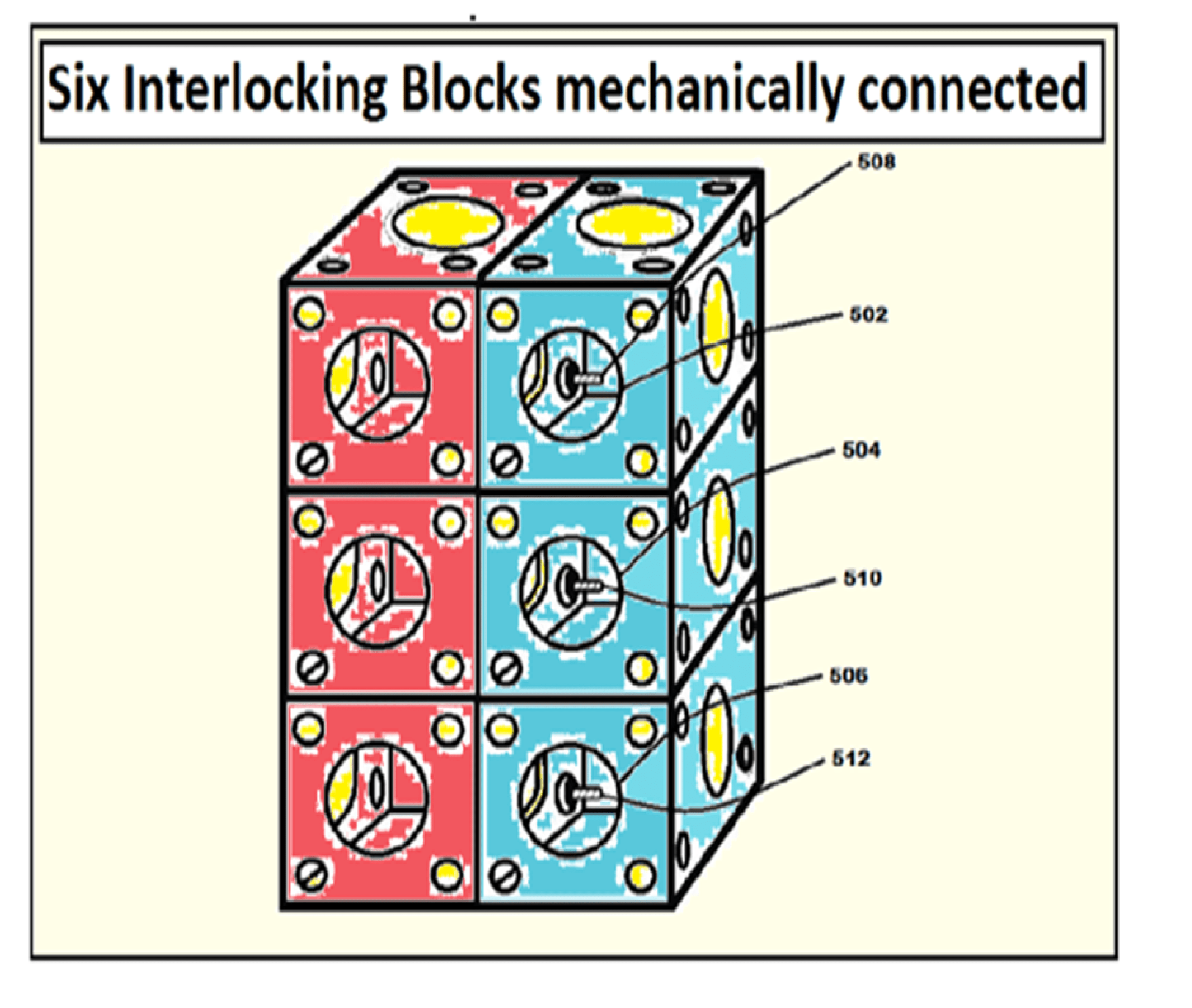 04
/ Configuration of Red and blue blocks connected together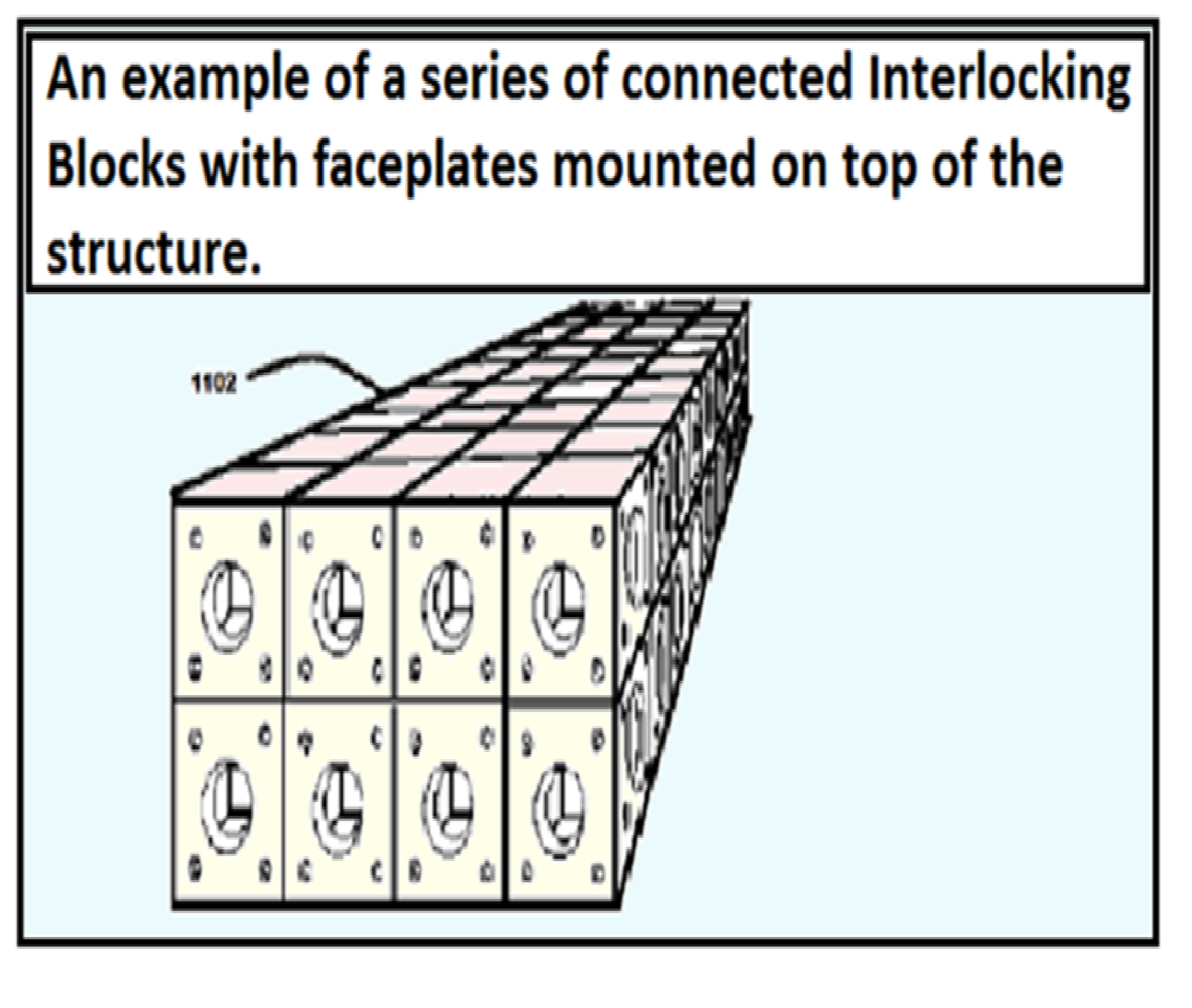 05
/ Faceplates may be installed on all sides of each block or structure built with INCREDIBLOCKS®, or on some sides of each block, or not on any of the sides. The option for choosing to use faceplates depends on the designed location and purpose.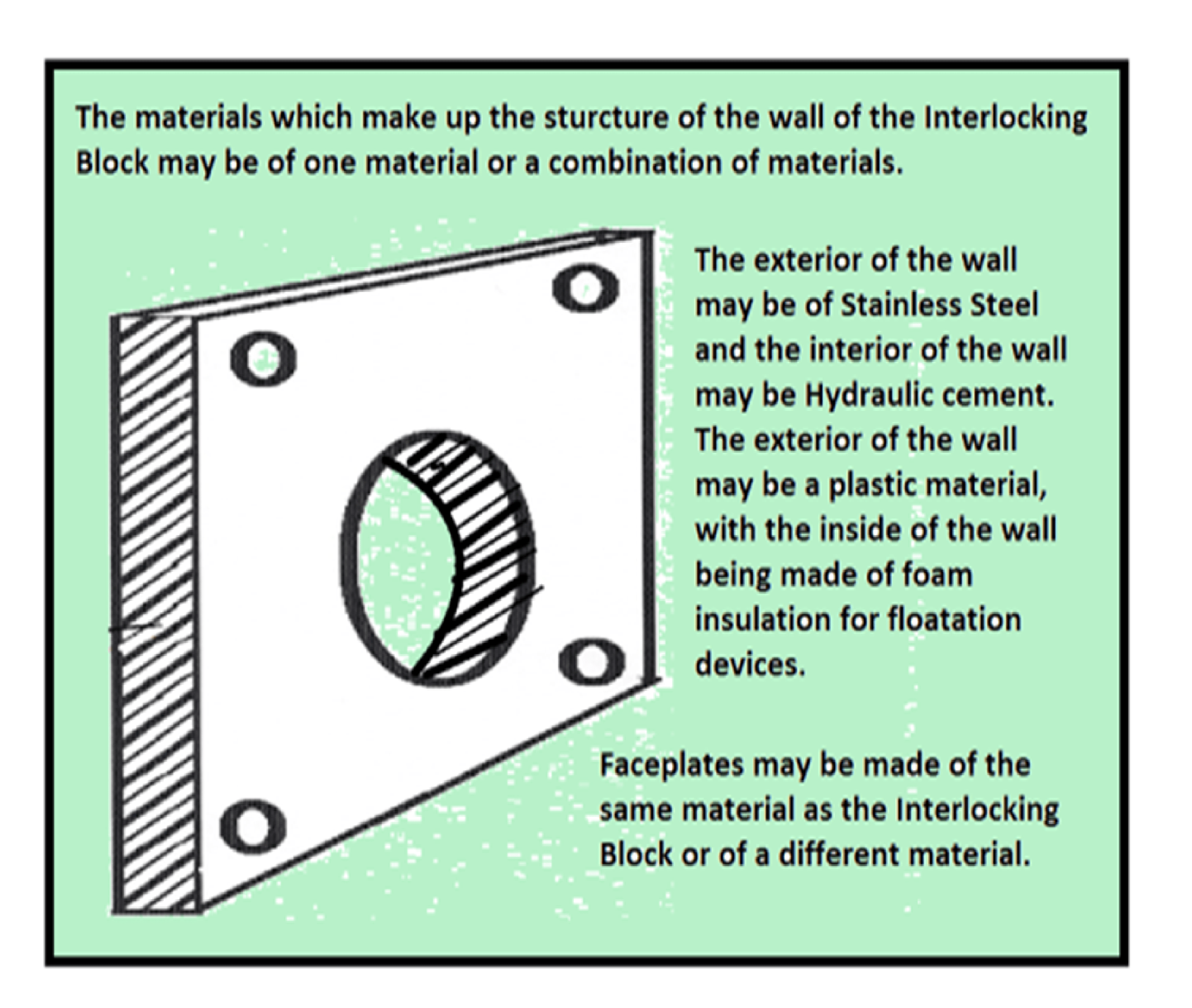 06
/ The wall structure may be comprised of one or more materials, as designed.
Investing opportunities are available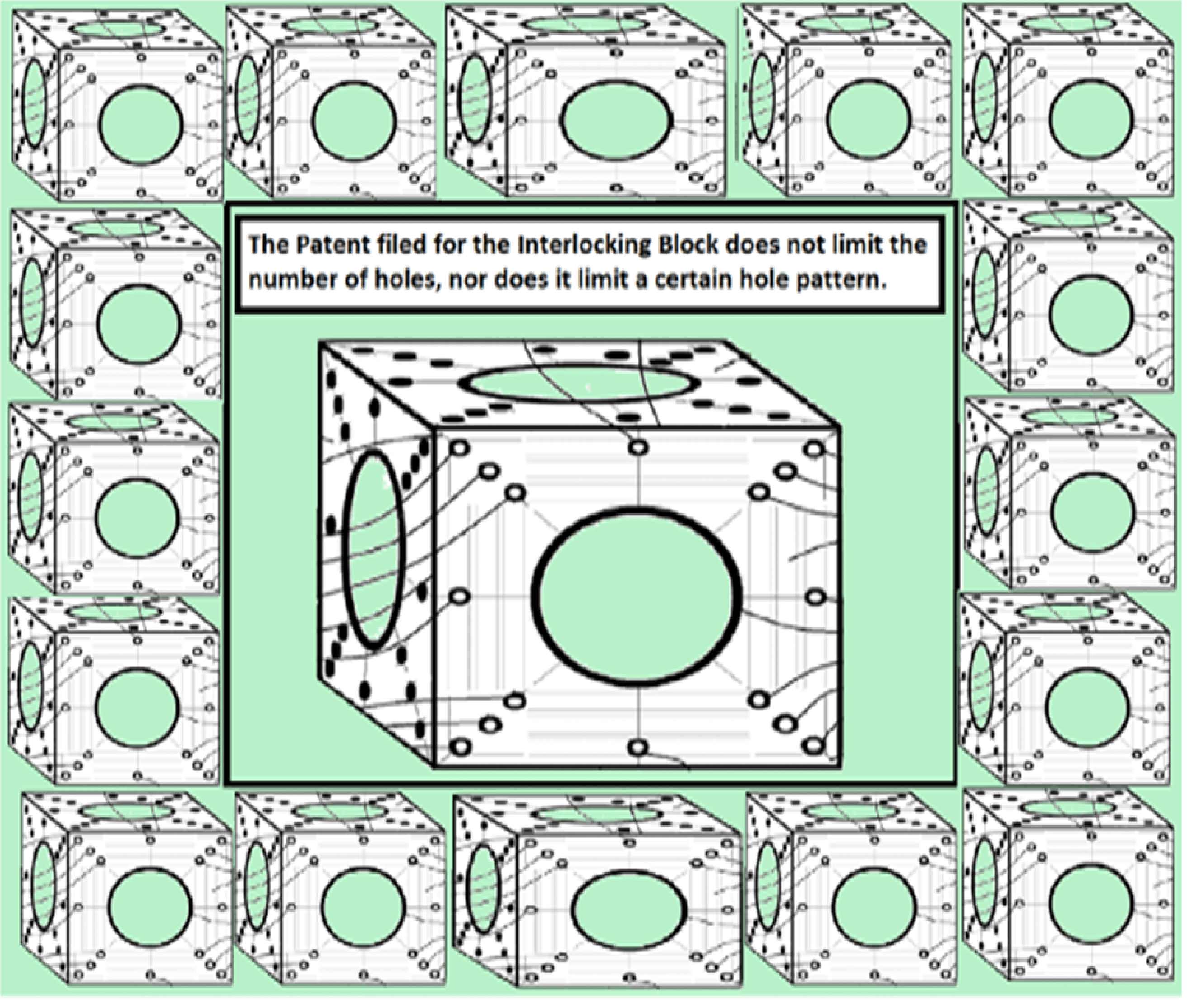 Side holes may be customized to your needs. Side holes may be round, square, or other designed shape.
Todays Date: August 3rd. 2022
Price:

Depends on project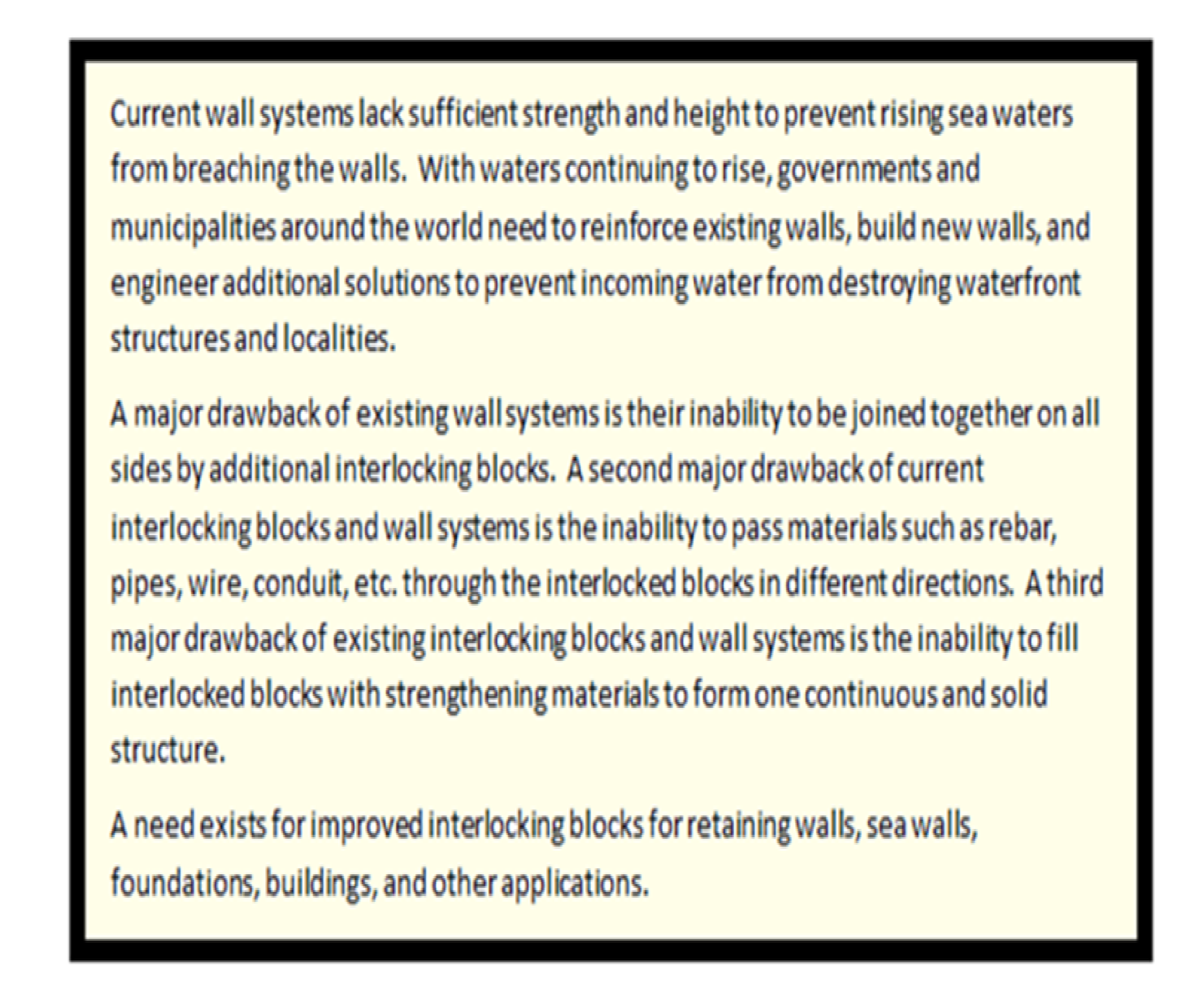 Seawalls can be stronger than Lighthouses.
Dates:
INCREDIBLOCKS® May ber assembled in nearly any weather condition.

®
Location:
Underwater, on land, underground, and in zero-gravity Outerspace.
Price:
Market driven prices, based on materials used to manufacture the blocks.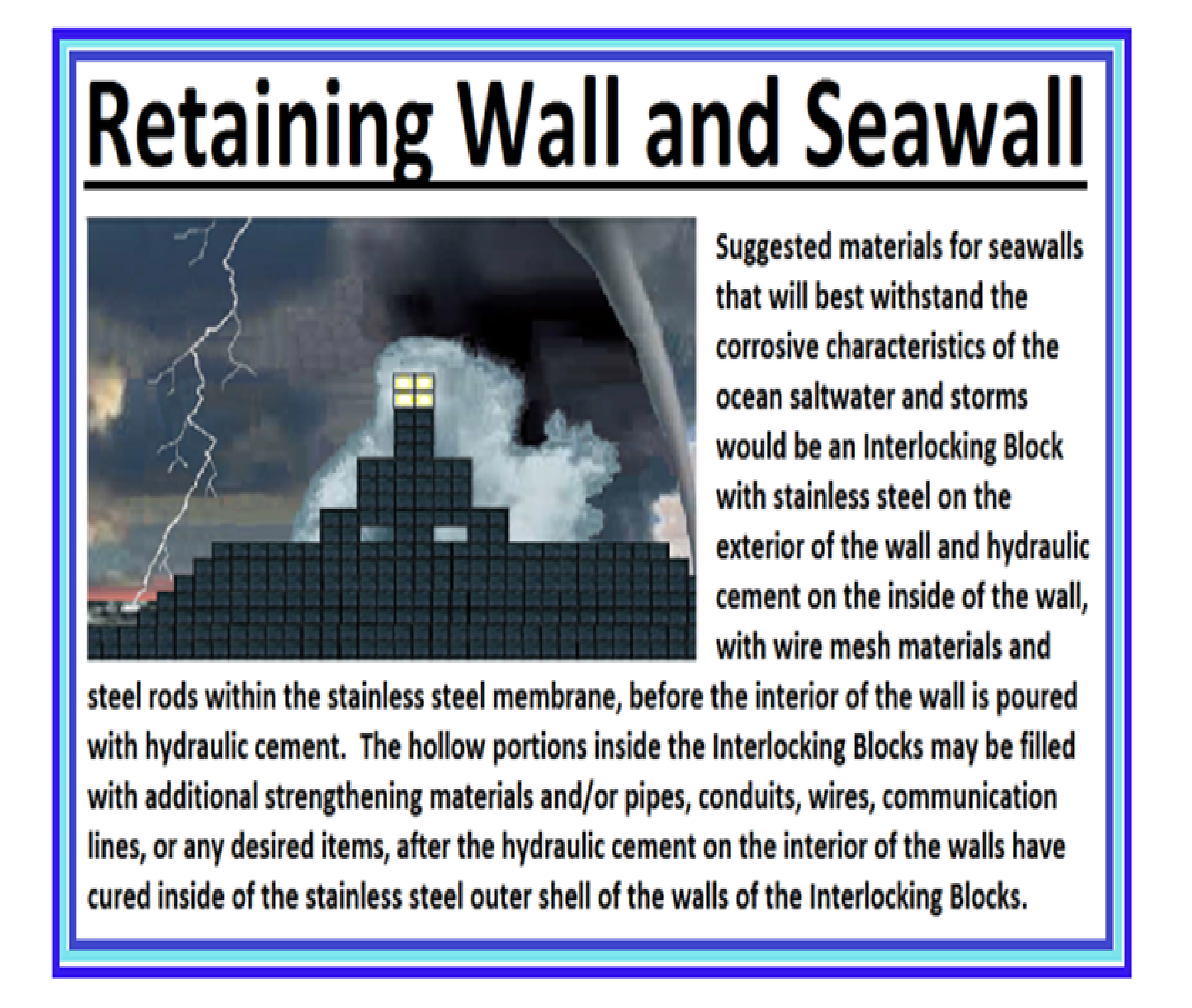 Who will be the first to build underwater with INCREDIBLOCKS®?
This Website's new page Origination Date:
August 3rd. 2022
Location:

Will

Disney

be the

first to build with

INCREDIBLOCKS®

?

A
Price:

Market Driven Prices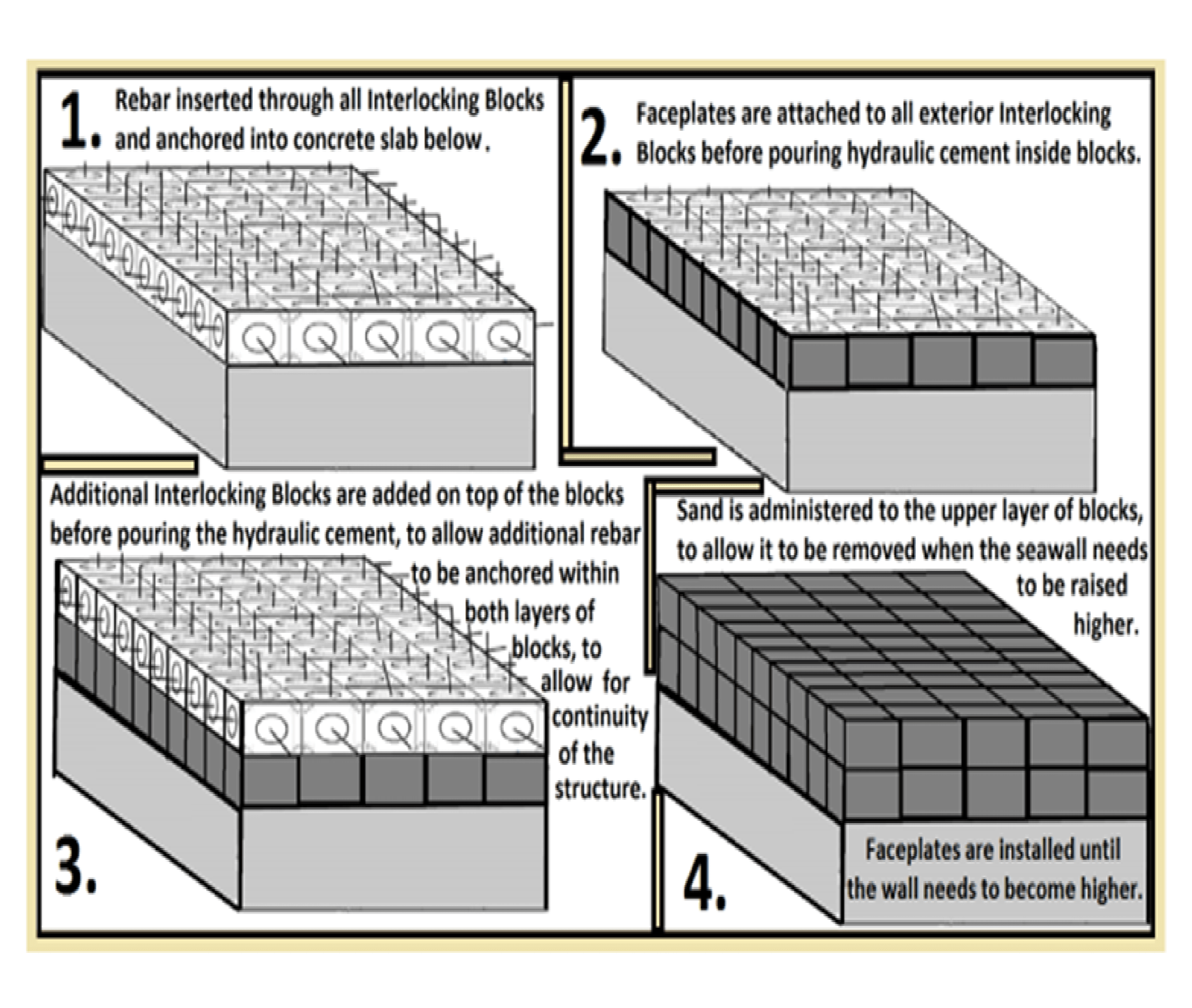 Who will be the first to build underground with

INCREDIBLOCKS®

?
Dates: Construction with

INCREDIBLOCKS® may be

provided for by 3rd. Parties, meeting your specifications.
Location:

Underground, where there are cooler temperatures
Price:

Depends on scale of the project
Subscribe to my twitter page

@incrediBlocks
You may send me a message on this page, or you may send me a message on Twitter '@incrediBlocks." Please, let me know if you like my webpage, or if you have any suggestions for improvements. I know all about my blocks, and woulod like to help protect the shorelines, homes, and coastal communities.
investors, Partners, & Sponsors ARE WELCOME TO join in the fight against the climate crisis.
Global temperatures are rising, bringing drought to some areas and floods to others. Some floods are occuring because glacial melt is causing the ocean and sea levels to rise. Seek scientific research for the better answers. Just know, there will be some shorelines lost without seawalls. These blocks can mount to existing seawalls, or build free-standing seawalls, anchored to the ground and physically connected together. Grow vertical gardens inside INCREDIBLOCKS®, with water pipes installed inside the walls of all the blocks, as designed. Grow sustainable gardens almost anywhere. Even though some people have suggested they could make artificial reefs, furniture, or even lobster traps, I am focusing on building seawalls. Gardens can be grown inside these blocks used for seawalls.